Podcast over duiken
the polygon seahorse maakt de eerste Nederlandstalige podcast over duiken. We nemen je mee in gesprekken met bekende namen in de duikwereld. Verschillende onderwerpen waaronder onderwaterfotografie en -videografie, technisch duiken, wrakduiken, grotduiken, materialen, duikreizen, enzovoort zullen aan bod komen.
Onze recentste afleveringen:
Merchandising
Je kan ook een leuke T-shirt, sweater, pet of warme muts kopen om ons te steunen. Bovendien help je dan ook meteen om onze podcast te promoten!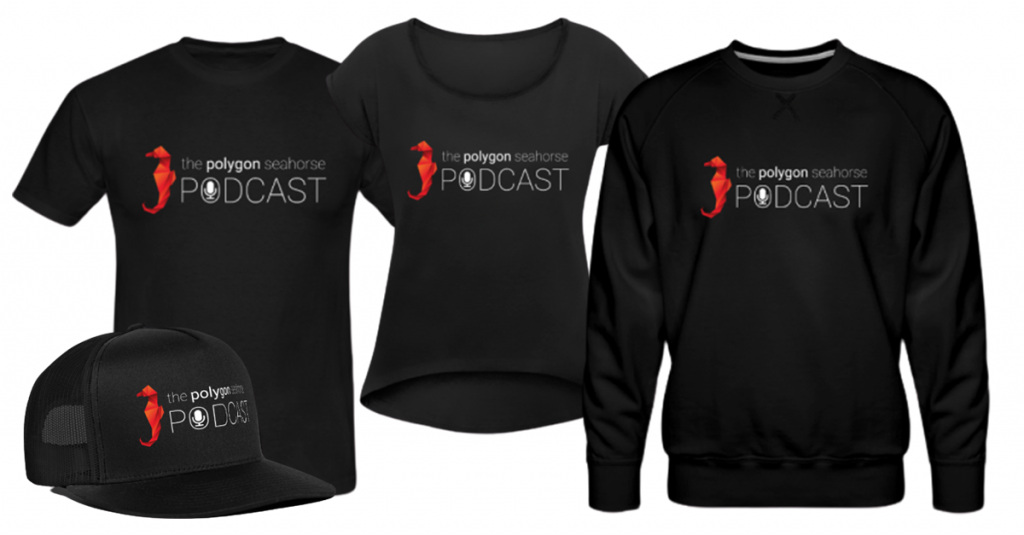 Meepraten?
Heb je een vraag? Door op onderstaande opnameknop te klikken, kan je je vraag stellen en ontvangen wij ze in onze mailblox. Je vraag komt dan in de volgende aflevering aan bod.
Connect op Clubhouse
We doen geregeld live podcasting op Clubhouse. Luister mee en stel live je vragen aan het panel.
We zijn ook heel benieuwd naar jullie reacties. Heb je tips, suggesties of opmerkingen? Ook die zijn welkom via bovenstaande opnameknop. Je kan ons ook een mailtje sturen, praat gewoon mee op onze Facebookpagina of stuur ons een bericht via Messenger.